ICRWY Phase 1
- 4 year olds
Nurseries can follow the 200+ ICRWY Lessons, read the books and play with the Code Mapping Tool for US$95 per year for up to 30 devices (unless schools are using the Parents as Partners option - $2 per student for the whole academic year) or US$195 for unlimited devices.
Get the SSP Spelling Piano app
if you have a tablet
(50% off in Apple School Manager
when 20 or more ordered)
The Code Level Reader Guide shows books to slot into the Code Levels within Phase 2- ask at the library if they have them, or contact us to order.

As the kids move through the 4 Code Levels they are learning new concepts (shown in guide)
Learning Whisperers use 1,2,3 and Away! as 'transition readers'. Because of the foundation of phonics (the 'kick start' to orthographic learning) the children learn to READ more quickly with these, at the stage of their learning when it is appropriate. They learn the ideal' way:-)
Sound Pic (grapheme) recognition is easy. If they can blend those sounds into words, they will learn quickly. If not, we need to create new pathways in the brain! Phase 1 is VITAL.
I teach, through the ICRWY lessons (in the app) and you learn the ICRWY Early Learning System WITH your child or children. Use the resources to join in and do the activities together as explorers.


Why not join my new private support group (online)?
Train as a Learning Whisperer so that you can lead sessions yourself! Ann, a born Learning Whisperer, can be seen inspiring a small group of 'Monster Tots' below. Could you do this? Are you OBSESSED with children?
Are they obsessed with you? Relationships are vital. Get in touch!
Hattie wasn't yet 2, however her sisters
were in the 2020 pilot and so of course
she wanted to learn too!

I'm sharing these to show how interested really little children are - and that they can love the resources (and me!) even without ever seeing me in person! These connections are really powerful
During Phase we find out if they have a brain 'wired' brains for orthographic learning.
Do not underestimate the power of Phase 1! It serves as early intervention if not.

Within Phase 1 we transition to mapping with Sound Pics (graphemes) - however, within Phase 2 we rapidly learn more and more, moving through the Code Levels, and using writing and comprehension routines. So the time spent learning the Monster Routine is really important. Phase 2 is easier!
Parents as Learning Whisperers have to send clips of their 'homework'! eg speech sound pronunciation and the Monster Routine! It is important that you can do what we are asking the children to do! Especially if you use different speech sounds when saying the words in your 'speaking voice!' (accent)
Day nursery owner? Book ICRWY training for your staff team.
By the end of Phase 1 what do we need to check?
They will have developed mastery of some skills, and be working on
others to ensure that Phase 2 is easier.
Phase 1 lasts around 5 weeks for 3 and 4 year olds
working with an experienced Learning Whisperer

Skills Check List!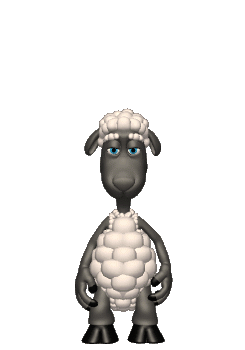 If you give the Visual Prompt word can they Duck Hand them?
If you give the Visual Prompt word speech sounds, can they blend them into the word?
Do they know which speech sound each of the first 6 Speech Sound Monster says? And can they point to the right monster when you say the sound? They will have been watching the 2 Minute Monster video so will know more, but the first 6 are vital as we use the mapped Monsters, Speech Sounds and Sound Pics to build over 20 words.
Can they blend words using other sounds
eg when playing 'What's under the hat?'
'Follow the Monster Sounds to say the word' with Duck Hands, with Visual Prompt above / by it.

'Follow the Monster Sounds to say the word' with Duck Hands and then identify that Visual Prompt word on the chart (not on the same page)